How to register
Register online here.
For additional questions, please call our office at 800-727-7288.
Registration rates
Learning Forward members receive discounted registration. Join, renew, or upgrade your membership and attend the conference at the member rate. Learning Forward members should log in to receive the discounted member registration rate.
Register soon to take advantage of early registration discounts.
Early Bird Registration
4/15 - 7/28
Early Registration
7/29 - 10/31
Regular & Onsite Registration
11/1 - 12/7

Member

Nonmember

Member

Nonmember

Member

Nonmember

SUNDAY

$299

$399

$314

$414

$329

$429

MONDAY

$249

$349

$264

$364

$279

$379

TUESDAY

$249

$394

$264

$364

$279

$379

WEDNESDAY

$199

$299

$214

$314

$229

$329
Additional discounts
$100 off (of total cost) for registrations of 4 days. Discount is automatically applied during checkout process.
10% off for groups of 10 paid registrations or more. Call 800-727-7288 for a special discount code.
Cancellation and change policy
A $50 cancellation fee will apply to all cancellations. Cancellations must be sent in writing to the Learning Forward Business Office by Nov. 10, 2022, to receive a full refund. A 50% refund will be given to written requests received by Nov. 19, 2022. No refunds will be issued for cancellations received after Nov. 19, 2022. Learning Forward reserves the right to process refunds after the conference concludes. To transfer registration, make changes to payment method, or reduce or change days attending, email christy@learningforward.org or call 800-727-7288. A $25 handling fee will be assessed.
This is by far my favorite conference. I always walk away feeling smarter and more prepared to do the work!
Continuing education units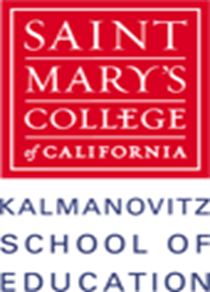 Saint Mary's College of California offers you the opportunity to earn affordable Continuing Education Units (CEUs) for attending Learning Forward's Annual Conference.
Ten hours of instruction equals one CEU. The cost for one CEU is $100. For questions regarding CEUs, please contact Laurie Aguirre at KSOE@stmarys-ca.edu.
Download the CEU form for additional information.