Current sponsors
Please take a moment to visit these sponsors for helping to make our event happen.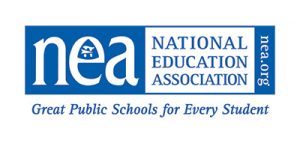 SPONSOR SESSION PRESENTED BY NEA

Supporting Professional Excellence through Joint Labor-Management
Monday, December 6, 1:30 PM – 2:15 PM (ET)

The National Education Association (NEA) supports the professional growth of members throughout their careers. The Community Schools model, professional learning communities, coaching and other supports available through the NEA can build capacity for educators especially in places where the district and the union collaborate around teaching and learning.  Learn how Joint Labor-Management collaboration increased strategic support for Los Angeles Unified School District's Community Schools and how practice support is leading to systemic and problem solving change within one school building.

SPONSOR SESSION PRESENTED BY KICKUP

Professional Learning Data Design: Balancing Accountability and Compassion
Monday, December 6, 6 PM – 7 PM (ET)

COVID threw coaches and educators into the deep end of blended learning — which meant professional learning teams had to focus even more strongly on meeting everyone where they were. Learn how one district adapted to balance accountability with compassion, ensuring a high bar for instructional practice while supporting teachers who were still building confidence around new strategies. Explore an instructional platform designed to support individual educator growth in the context of district goals, and hear from professional learning leaders on adapting district strategy to lessons learned.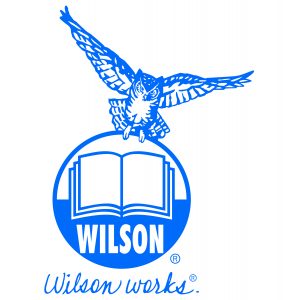 SPONSOR SESSION PRESENTED BY WILSON LANGUAGE TRAINING
Achieving Literacy Success for ALL
Tuesday, December 7, 9 AM – 9:45 AM (ET)

Wilson Language Training is a provider of research-based reading and spelling programs for all ages. Its multisensory, structured curricula – Fundations®, Wilson Just Words®, the Wilson Reading System®, and Wilson Fluency®/Basic have been proven highly effective. The best way to achieve literacy success is to identify the individual student's needs and then implement the correct teaching strategy. Come learn about the several literacy instructional models we have developed to meet the needs of distinct student populations: prevention and early intervention for K-3 students, intervention for older students, and intensive intervention. Each model differs in practice, intensity, and duration, but all have been designed to help students master the appropriate level of literacy. This networking opportunity will allow you to learn how Wilson works and more about our professional learning, coaching for teachers, and support for school administrators.

SPONSOR SHOWCASE PRESENTED BY WESTED
ELMES Accelerating Language Development for English Learners
Tuesday, December 7, 1:30 PM – 2:15 PM (ET)

Join the English Learners and Migrant Education Services (ELMES) team to learn about WestEd's Quality Teaching for English Learners professional learning approach to provide both elementary and secondary educators with the supports they need to accelerate language development, academic literacy, and disciplinary knowledge of all students, particularly English Learners.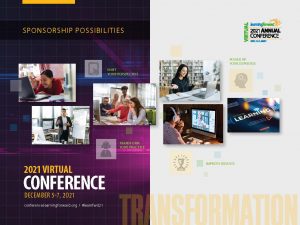 Join our 2021 virtual conference, December 5-7, as a sponsor and engage with more than 3,000 district and statewide education leaders.
Connect with key decision-makers for your programs and services!
Who will attend?
Superintendents

Directors of learning

Curriculum and instruction

directors

State/regional/provincial

education personnel

Directors of professional

development

Principals

Central office administrators

Teachers

Educational consultants
As a sponsor, you'll have an opportunity to customize a virtual space with graphics, links, and videos; recognition throughout the event; access to our attendee list; print advertisement opportunities; registrations for multiple attendees, complimentary memberships with Learning Forward, and more.
98%

of attendees report that they leave the

conference with ideas they will implement or

apply.

97%

recommend, make, or approve purchases.
Your support will be acknowledged in conference materials and throughout the conference in a variety of ways.
To take advantage of these sponsorship opportunities, please contact Carrie Freundlich by email: carrie.freundlich@learningforward.org or complete this website form.
Continuing education units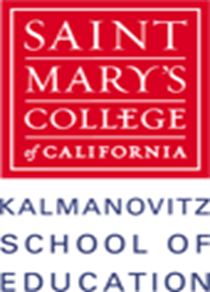 Saint Mary's College of California offers you the opportunity to earn affordable Continuing Education Units (CEUs) for attending Learning Forward's 2021 Annual Conference.
Ten hours of instruction equals one CEU. The cost for one CEU is $100. For questions regarding CEUs, please contact Laurie Aguirre at KSOE@stmarys-ca.edu.
Download the CEU form for additional information.