Conference Overview & First-Timers Orientation
Welcome to Learning Forward's Annual Conference! We're excited to see you soon. Below is the important information you need to get the most out of this premier learning experience.
💡 Bookmark this page (cmd+D) so that you can refer to it as needed throughout the conference.
Mobile App
Download the Annual Conference mobile app prior to arriving. Search for "LearnFwd Events" in the App Store or Google Play Store and download the "2023 Annual Conference" event within the app. Note: You must use the same email address that you used to register for the conference.
Handouts
Session handouts are available for download through the mobile app. Print or download your handouts in advance of the conference to avoid delays.
Use our conference planning toolkit.
Educational conferences provide educators with opportunities to engage in rich conversations with like-minded colleagues, learn new strategies, and access resources and materials relevant to their role. Conference participants often experience feelings of excitement, hope, and a renewed sense of energy or passion; however, at the same time, feelings of anxiety, frustration, and a bit of fear creep in when trying to make sense of all that has been introduced to them. What do they do with all this newly acquired information and energy once the conference is over? 
Our Taking Action Toolkit is designed to support individuals and/or teams in organizing and making sense of everything learned at a conference -- from keynote speakers, session presenters, other educators, and vendors -- and provides a means for taking actionable steps.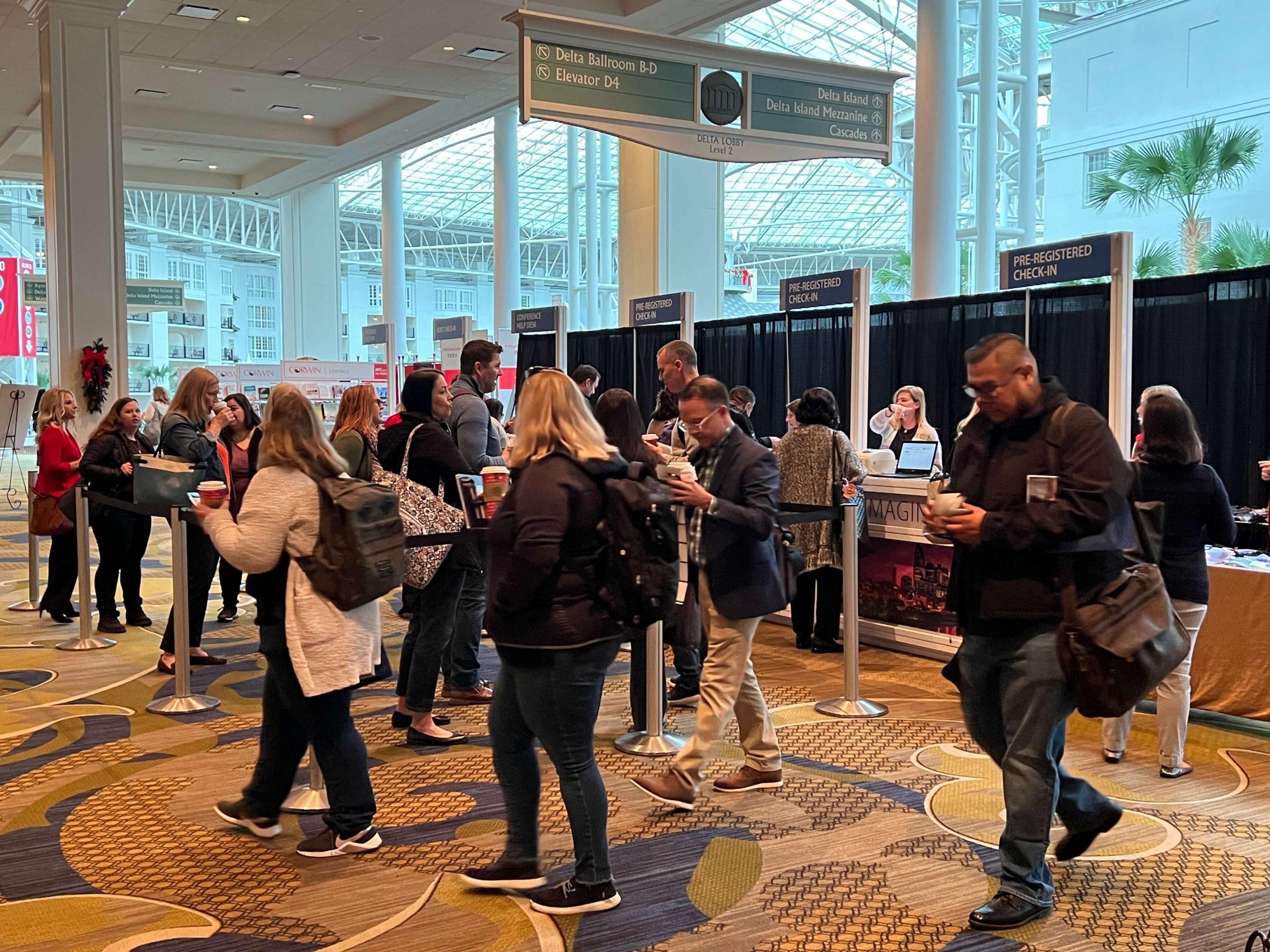 All conference events, including registration, sessions, meals, and receptions, will be held at the Gaylord National Harbor.
Your name badge and session tickets
Pick up your name badge and session tickets at Conference Registration. Wear your name badge at all times.
Ticketed and Not Ticketed
Learning Forward Sessions are TICKETED.  You should receive your tickets when you check in at registration. Keynotes, lunches and receptions are not ticketed but you must wear your badge for entry.
Selecting Sessions
If you have not selected preconference or concurrent sessions, or you want to make a change, visit Ticket Exchange adjacent to Conference Registration. All sessions require paper tickets. 
Why do you use tickets for individual sessions? 
Learning Forward is one of the few conferences that uses tickets for our sessions. The purpose is simple -- we want to guarantee you a seat in the session of your choice.
We know our attendees have specific challenges they are facing in their districts, so they come to our conference with a plan to learn as much as they can about specific strategies, learning designs, best practices, and solutions. When it comes to students, there is too much at stake to risk missing a critical learning experience because the room is full. Tickets allow you to reserve your seat well in advance.
Conference meals
Conference meals are designed to help you meet new colleagues, network with other practitioners in similar roles or who are facing similar challenges, or to check in with your team between fabulous learning experiences! Learning takes energy -- both physical and emotional -- so our staff go to great lengths to plan each meal to give you the best gustatory delights possible. Follow the crowd, follow the signs, and enjoy!
Watch the Tips for conference meals video for ideas from the 2023 Host Committee on how to make the most of your dining experience.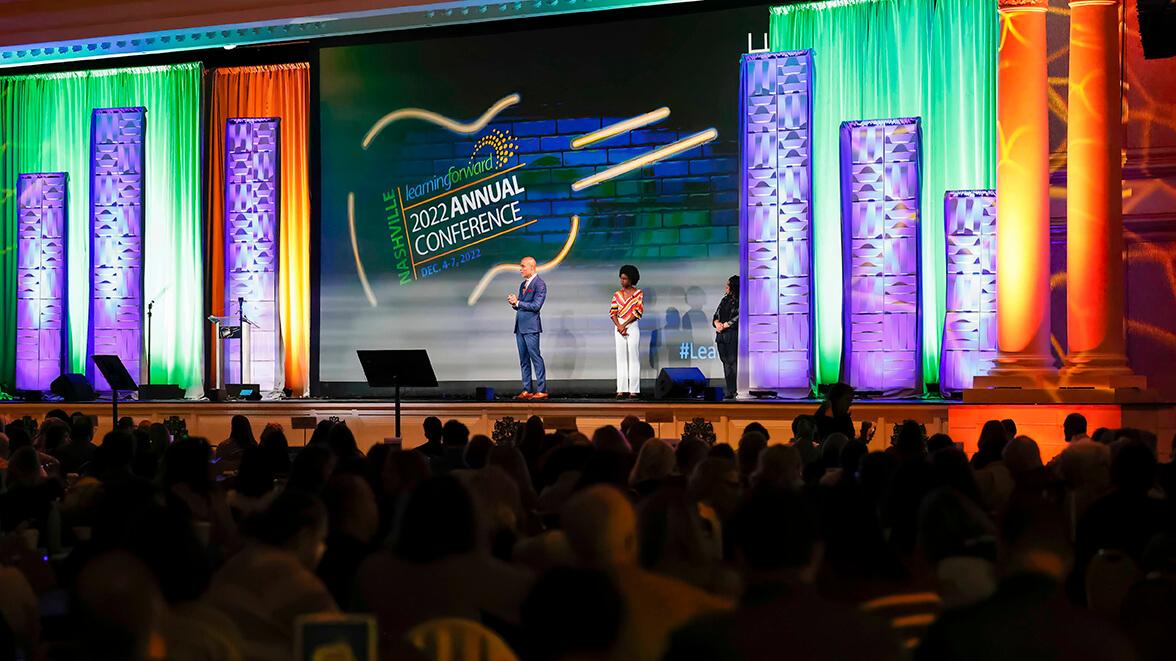 Recipe for a great Learning Forward conference
Cup of new connections: learning mindset, first timers' stickers, networking meetups, lunch seating

Spoonful of Flexibility

Dash of Adventure:

Visit the hospitality table for ideas.

Pinch of Endurance for the Learning Forward Foundation Stepping Forward for Learning Walk/Run on Tuesday morning at 7:00a.m.  

Register ($25) at the Learning Forward Foundation table.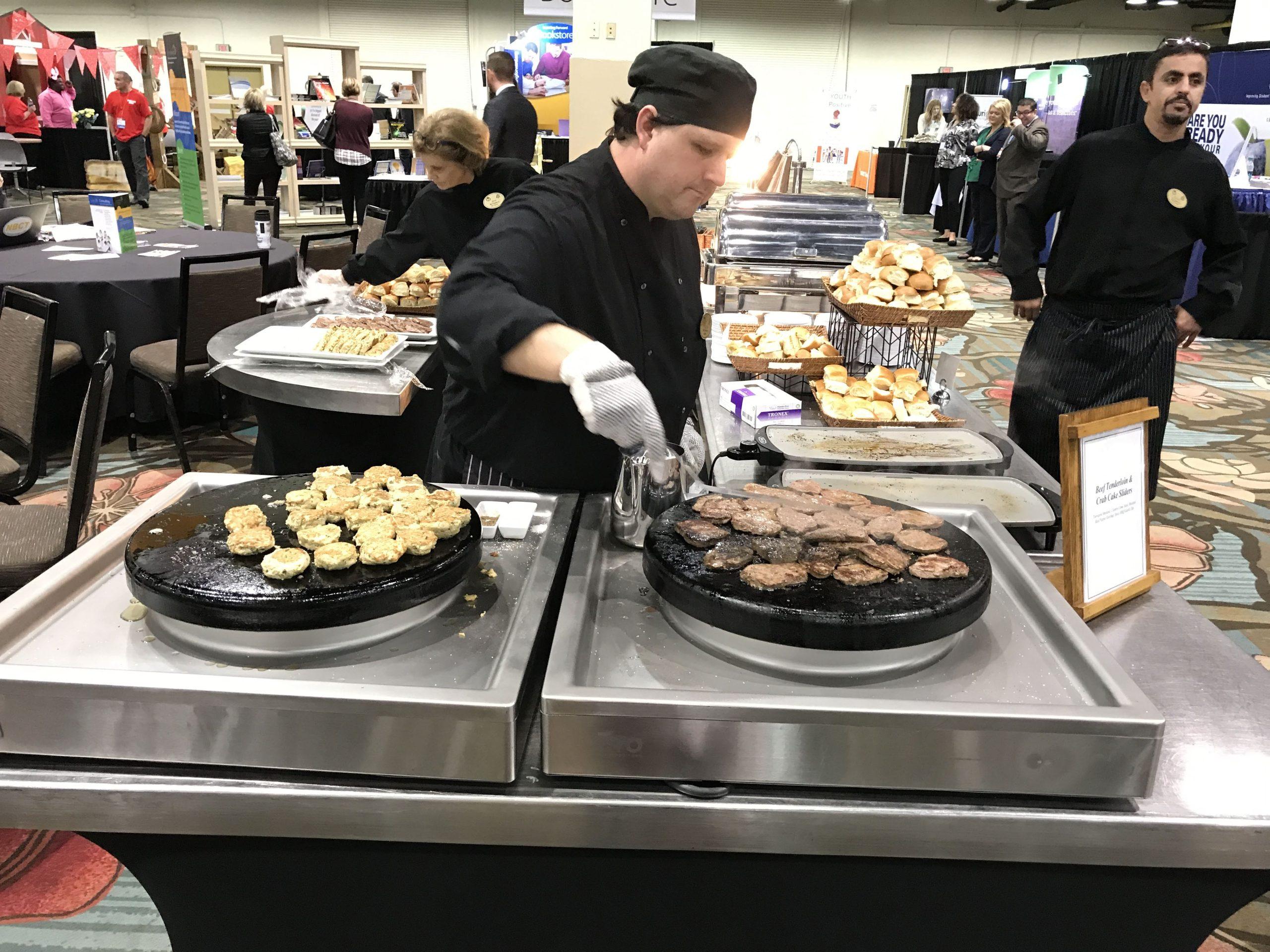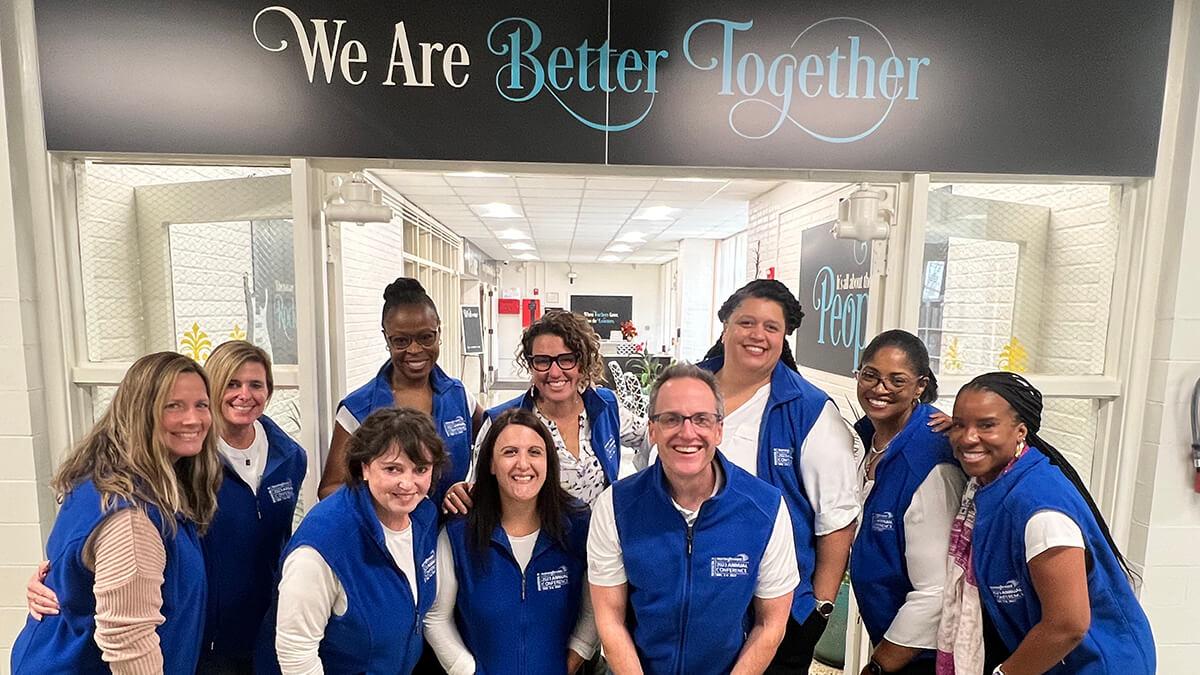 Questions
Ask a host committee member wearing a blue vest.  They are here to help!

Stop by the hospitality table or registration for assistance.

Interested in submitting a proposal for the 2024 annual conference in Denver? Visit the Rockies Host Committee's table near registration!
Call 800-727-7288, email us, or stop by conference registration upon your arrival.