Virtual Conference Presenters
Login to lfp.learningforward.org for the following:
Check the status of your proposal
View proposal, print proposal, download PDF
Get a copy of your signed agreement
View the number of attendees registered for your session
Upload handouts for your session
If you have additional questions, please contact conferenceInfo@learningforward.org.
Handouts
Presenters will make handouts available online for conference attendees. Details regarding electronic handout submission will be available soon.
Non-commercial policy
Learning Forward policy prohibits the sale of products and services during conference presentations. Presenters may not display or distribute brochures or order forms, talk about their services, promote themselves, or sell their publications. Referencing or citing a presenter's own publications is acceptable.
Continuing education units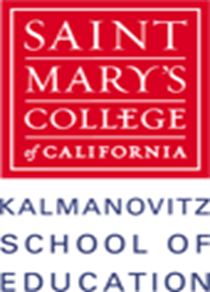 Saint Mary's College of California offers you the opportunity to earn affordable Continuing Education Units (CEUs) for attending Learning Forward's 2021 Annual Conference.
Ten hours of instruction equals one CEU. The cost for up to one CEU is $100. CEU form coming soon. For more information, please contact Laurie Aguirre at KSOE@stmarys-ca.edu.