Proposal
Need to locate your proposal?  Login to lfp.learningforward.org for the following:
Check the status of your proposal
View proposal, print proposal, download PDF
Get a copy of your signed Presenter Agreement
View the number of attendees registered for your session
Registration
Learning Forward values presenters' participation throughout the conference.  Using a special registration code provided by Learning Forward, the lead presenter and up to 2 co-presenters will register by September 30, 2021 for the day of their session at NO CHARGE. Additional co-presenters will be responsible for paying for their registration online. If you wish to attend additional days of learning, then you will need to register online and pay associated fees.
Handouts & Customized Agenda
In order to meet a deadline given to us by our conference platform, all materials including a customized agenda must be submitted via DropBox by November 18, 2021.
The following FOUR materials are due by November 18th:
PDF of your presentation slides to be shared with attendees (only if you want to share your slide deck with attendees as a PDF)
Final version of presentation slides for back-up virtual support purposes (required)
Session Handout(s). Handouts are not limited; however, they cannot exceed 10GB each.
Customized Agenda (required)
Online Virtual Support
All sessions will have a technician from Pathable and a host from Learning Forward.
Technician – Pathable's technician will support the LIVE ZOOM stream.
Host – Learning Forward's representative will offer support throughout the session and facilitate the session evaluations.
Presenters – Lead presenter and co-presenters on the presentation team.
Session Evaluations
All sessions at the conference will be evaluated using an online session evaluation provided by KickUp. The session's host will facilitate this process and ask participants for an overall rating of the session, about the presenters' use of effective teaching and learning strategies, whether the presenters should be invited to return, the impact of the learning on participants' work, the primary way what was learned will be used, and other comments.
Virtual Tips
We know you have developed expertise this past year in presenting virtually. To add to your knowledge base, Learning Forward's professional services has compiled Top 10 Virtual Presenter Tips.  Stay tuned for information regarding a presenter webinar in the fall!
Non-commercial policy
Learning Forward policy prohibits the sale of products and services during conference presentations. Presenters may not display or distribute brochures or order forms, talk about their services, promote themselves, or sell their publications; however, referencing or citing a presenter's own publications is appropriate.
If you have additional questions, please contact ConferenceInfo@learningforward.org.
Continuing education units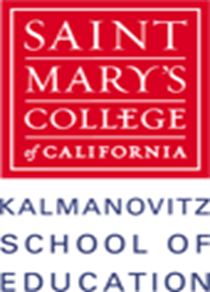 Saint Mary's College of California offers you the opportunity to earn affordable Continuing Education Units (CEUs) for attending Learning Forward's 2021 Annual Conference.
Ten hours of instruction equals one CEU. The cost for up to one CEU is $100. CEU form coming soon. For more information, please contact Laurie Aguirre at KSOE@stmarys-ca.edu.