The materials on this page are designed for easy use and sharing to promote Learning Forward's Annual Conference. Thank you for helping us build a great conference. We look forward to seeing you in December!
Text Description | Conference Program | Promotional Video | Backgrounds | Social Media | Badges | Justify Your Attendance Kit | Print Ads | Digital Graphics
What: Learning Forward's 2022 Annual Conference
Theme: Reimagine
When: December 4-07, 2022
Where: Nashville, TN
URL: https://conference.learningforward.org/
Hashtag: #learnfwd22
Social media
Use #learnfwd22 in all of your conference social media.
Follow us on Twitter, LinkedIn, and "Like" our Facebook page so you can like and share our confernece posts.
Posts to share
Come to Nashville, TN, Dec. 4-7 to get outstanding content, valuable tools, & powerful network connections https://bit.ly/learnfwd22 #learnfwd22
#LearnFwd22 gives you solutions to your most pressing education challenges https://bit.ly/learnfwd22
I'll be presenting in December at #LearnFwd22 in Nashville, TN. Come learn with me! https://bit.ly/learnfwd22 #ProfDev
Looking forward to #LearnFwd22 in Nashville, TN! https://bit.ly/learnfwd22 #ProfDev
Experience cutting-edge learning & choose from more than 200 sessions that address current issues in schools & districts at #learnfwd22 https://bit.ly/learnfwd22
Join colleagues, inspiring practitioners, and thought leaders in Nashville this Dec. as you find answers to your most pressing teaching and learning challenges https://bit.ly/learnfwd22 #LearnFwd22
See what all the excitement is about at @Learningforward's Annual Conference in Nashville, TN https://bit.ly/learnfwd22 #Learnfwd22
This Dec. learn from education leaders & keynote speakers at #LearnFwd22. https://bit.ly/learnfwd22
Text description
Copy and paste into newsletters, emails, etc.
Learning Forward's Annual Conference, known for more than 50 years as THE Learning Conference, is in Nashville, Tennessee, Dec. 4-7, 2022. In addition to marking their return to an in-person conference, this conference will also showcase their newly revised Standards for Professional Learning, released earlier this year.
This year's conference theme is Reimagine. We hope you'll consider attending this important learning event for its research-based strategies and focus on high-quality professional learning.
This year's keynote speakers include:
Jessyca Mathews
Tracey Tokuhama-Espinosa
Principal Baruti Kafele
Conference program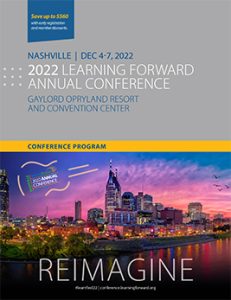 Promotional videos
See you in Tennessee for our 2022 Annual Conference from Learning Forward on Vimeo.
Link to share video: https://vimeo.com/652001491
Justify Your Attendance kit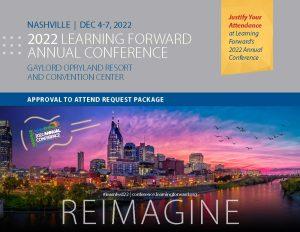 Print ads
High-resolution advertisements, suitable for printing.
Full page print ad: 22nash_conference_FP_0622_2b
Continuing education units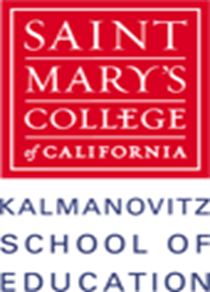 Saint Mary's College of California offers you the opportunity to earn affordable Continuing Education Units (CEUs) for attending Learning Forward's Annual Conference.
Ten hours of instruction equals one CEU. The cost for one CEU is $100. For questions regarding CEUs, please contact Laurie Aguirre at KSOE@stmarys-ca.edu.
Download the CEU form for additional information.