2021 Virtual Conference Promo Kit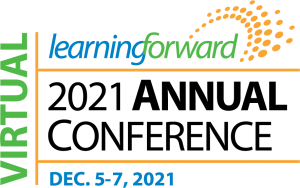 Text descriptions
Copy and paste into newsletters, emails, etc.
During times of stress, it helps to connect with colleagues near and far. Together you'll address shared challenges as you recharge your personal and professional batteries. Learn to design, facilitate, and measure the impact of professional learning, with a special emphasis on virtual and hybrid environments.
Learning Forward's Annual Conference, known for more than 50 years as THE Learning Conference, will be exclusively online, Dec. 5-7, 2021. This year's theme is transformation. The theme of transformation parallels our shared experiences as we seek to recover from the pandemic. Enjoy more than 100 sessions, brought to you by top experts including Thomas Guskey, Marcia Tate, Michael Fullan, Zaretta Hammond, Nancy Frey, Doug Fisher, Joellen Killion, Jim Knight, and many more!
We know that educators are dealing with additional stressors, challenging situations, and numerous demands for their time. It helps to take some time for our own learning, to reflect, grow, and connect with others. The Learning Forward conference is a safe space to recharge our personal and professional energies. Additionally, the conference is available on-demand for 60 days, so everyone will have the freedom to work it into their his or her own schedule.
Learning Forward's conference attendees have said having time together is one of the most powerful aspects of their conference experience. Being able to converse and support one another is important for social and emotional health and for adult learning.
Zoom backgrounds
Download our collections of customized conference Zoom backgrounds.
Justify your attendance kit
Download this kit to help others understand how critical this conference is to your work. Includes talking points, a sample letter, benefits to districts, alternative funding options, and more!
Continuing education units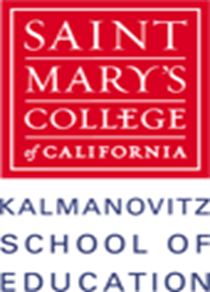 Saint Mary's College of California offers you the opportunity to earn affordable Continuing Education Units (CEUs) for attending Learning Forward's 2021 Annual Conference.
Ten hours of instruction equals one CEU. The cost for one CEU is $100. For questions regarding CEUs, please contact Laurie Aguirre at KSOE@stmarys-ca.edu.
Download the CEU form for additional information.