Text description
Copy and paste into newsletters, emails, etc.
Learning Forward's Annual Conference, known for more than 40 years as THE Learning Conference, is moving to virtual for 2020. Ensuring students have equitable access to high-quality learning remains as important as ever. On December 6 - 8, learn about best practices, the latest research, and how other learning professionals are responding to challenges in their districts, but without the usual travel costs or restrictions!
Conference program (coming soon)
Areas of focus:
Coaching
Equity & Excellence
High-Quality Curriculum
Leadership Development
Leadership Practices
Learning Communities and Networks
Learning Designs and Implementation
Social & Emotional Learning
Research & Impact
Digital graphics
Drag and drop these images onto your desktop to be used on your website and in emails. Please hyperlink each image to the Annual Conference landing page: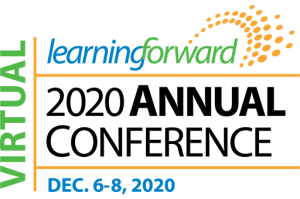 1300 x 400 Webpage Banner

700 x 225 Email Banner
300 x 250 Web Ad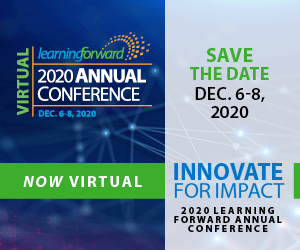 Zoom backgrounds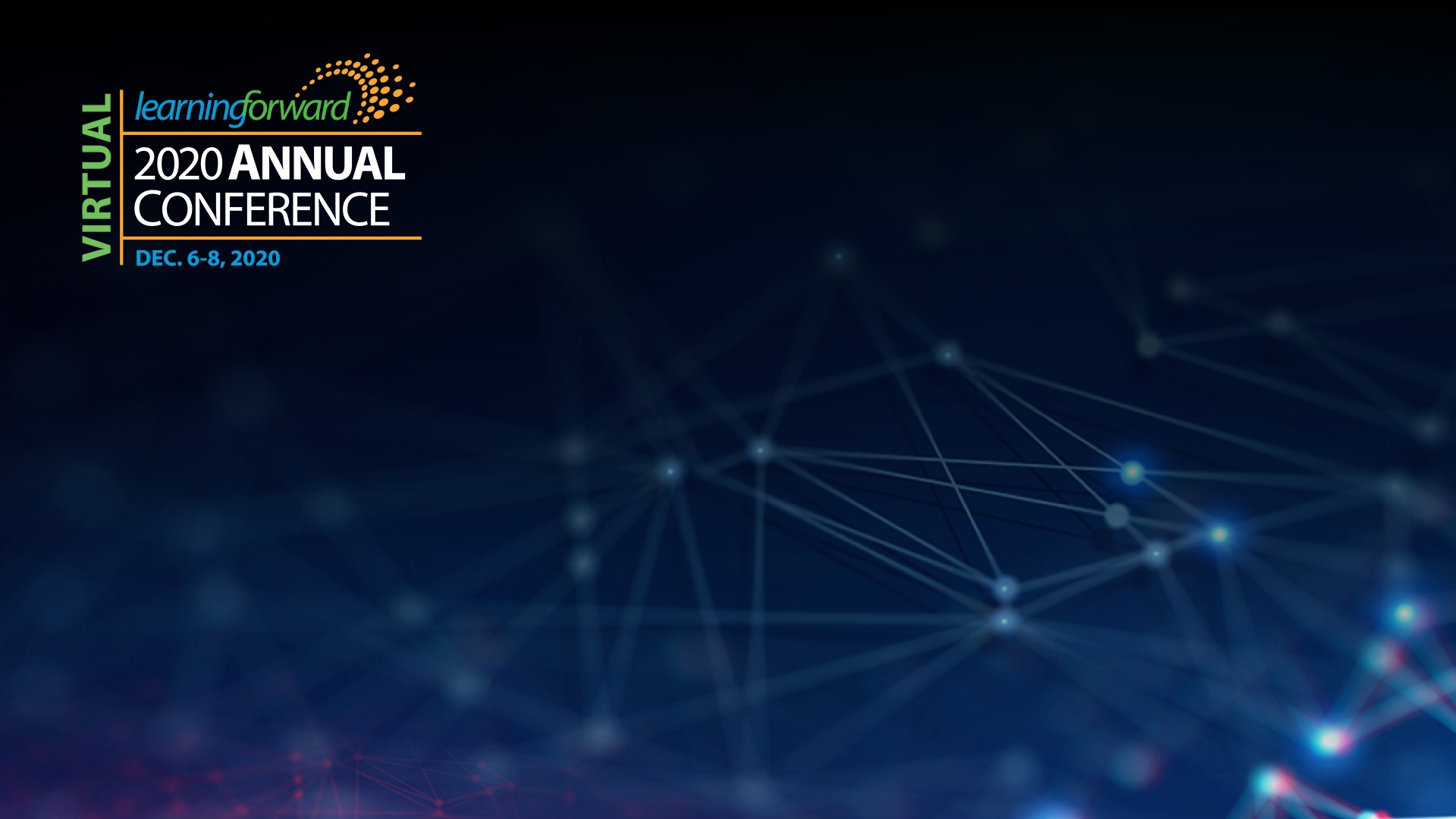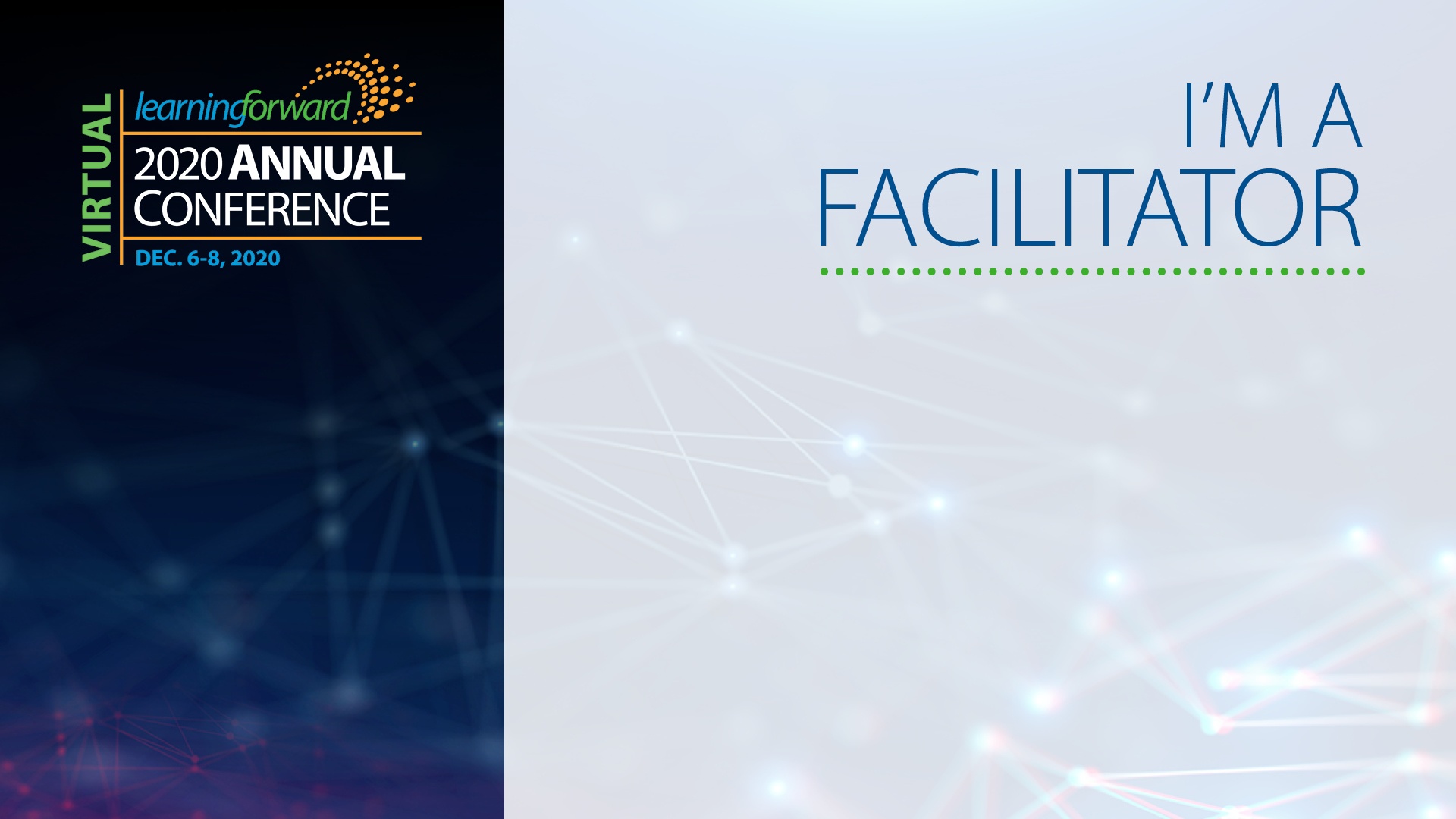 Justify your attendance kit
Download this kit to help others understand how critical this conference is to your work. Includes talking points, a sample letter, benefits to districts, alternative funding options, and more!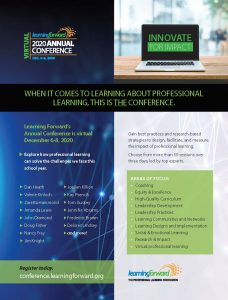 Print ads (coming soon)
Full and half-page advertisements, suitable for printing. 
Continuing education units
Saint Mary's College of California offers you the opportunity to earn affordable Continuing Education Units (CEUs) for attending Learning Forward's 2020 Annual Conference.
Ten hours of instruction equals one CEU. The cost for up to one CEU is $50, exclusively priced for Learning Forward attendees. Download the CEU form here. For more information, please contact Laurie Aguirre at KSOE@stmarys-ca.edu.